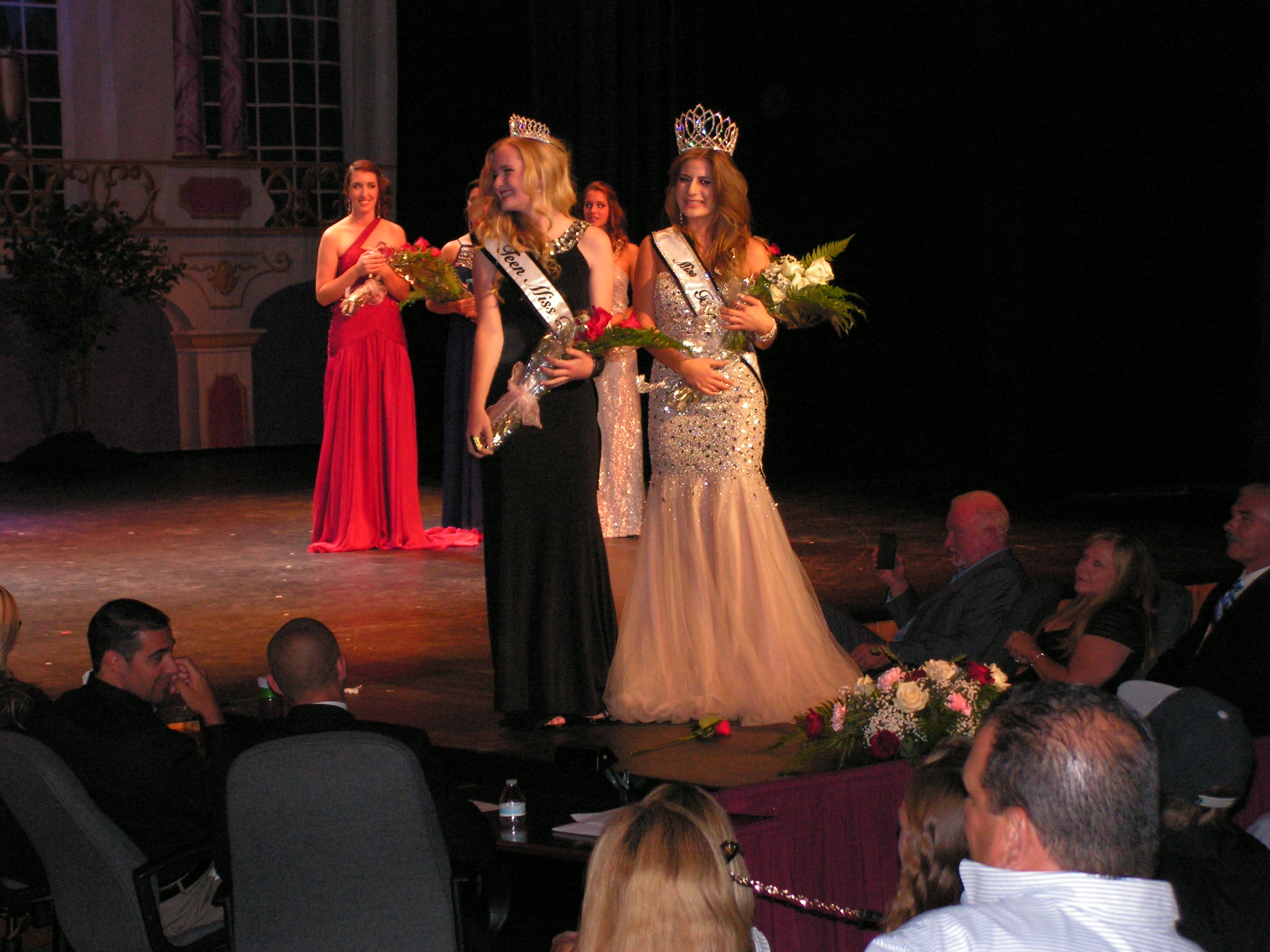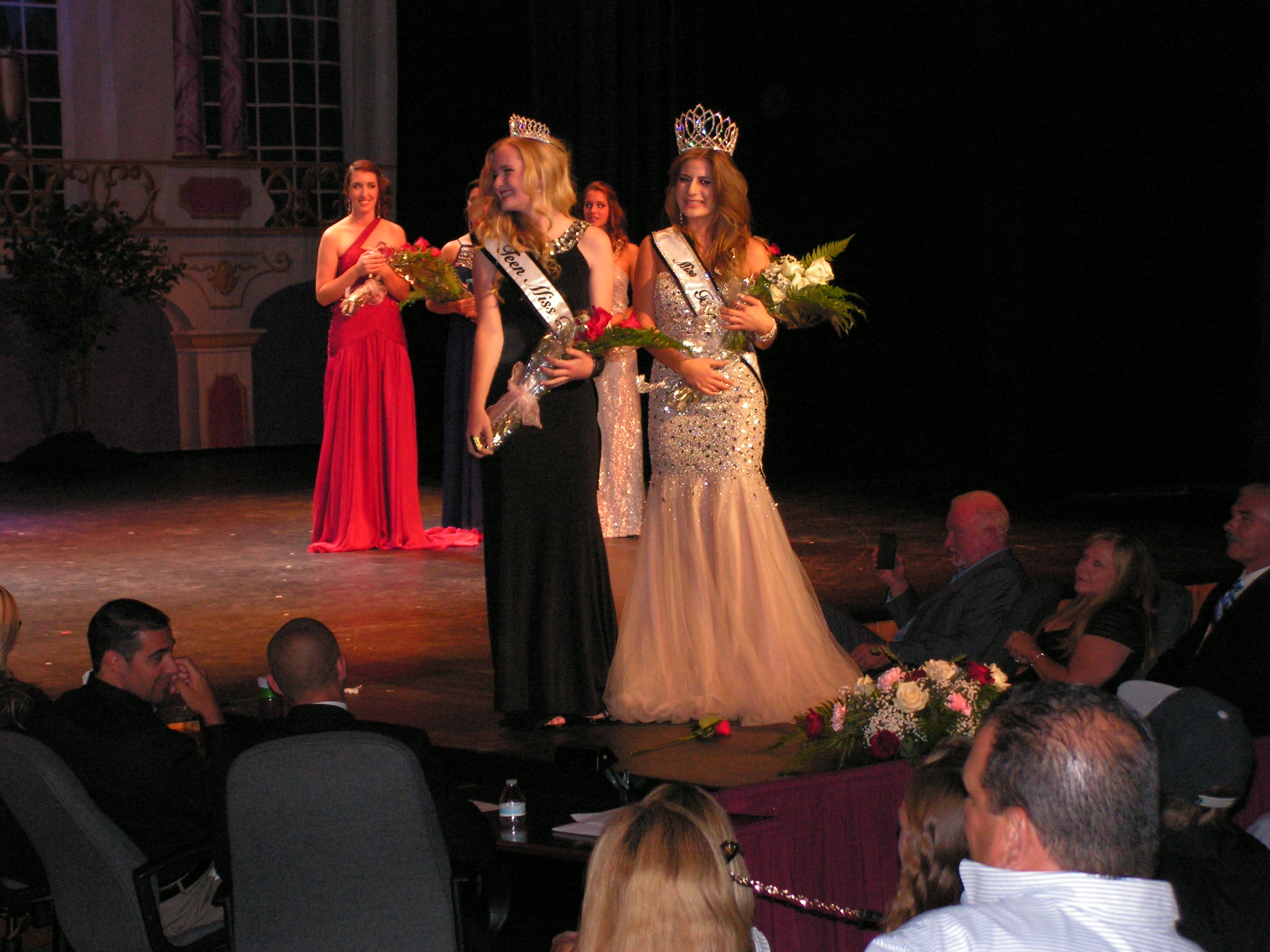 Big Bear Lake, CA, September 14, 2014 – [Reported by Cathy Herrick] The annual Miss Big Bear Pageant took place at the Big Bear Lake Performing Arts Center Saturday night, giving 23 young women a chance to practice their poise and public speaking.
The evening's entertainment included a dance number with all of this year's contestants and songs from 2014 Miss Big Bear Jessica Brasher and 2013 Miss Big Bear Tori Waner. The scholarship competition required each contestant to introduce herself and her sponsor, and to dress first in a style that reflected her interests, then to wear an evening gown.
For the first time in the history of the pageant, a Miss Teen Big Bear category was added for high school juniors. The six hopefuls were asked questions such as, "Would you rather be liked or respected?" The judges narrowed the field down to two, naming Dalaney Doyle as 1st runner-up and Brandy Murphy as the first-ever Miss Teen Big Bear.
The judges selected five Miss Big Bear finalists from a field of 17 and posed questions to them, ultimately crowning Marcella Pfiefer. The full 2015 court consists of 1st runner-up Hannah Renick, 2nd runner-up Taylor Waner, 3rd runner-up Madison Waner and 4th runner-up Hannah Burak (sponsored by Rick and Cathy Herrick of KBHR).
Alexi Egerer won the Miss Photogenic award and Emily Ploense won the Miss Congeniality and Spirit of Miss Big Bear awards. In another event highlight, the 2008 Miss Big Bear, Katie Bumstead, took the stage to say a few words and was surprised by her boyfriend joining her, getting down on one knee and proposing to her in front of the crowd (she said yes).