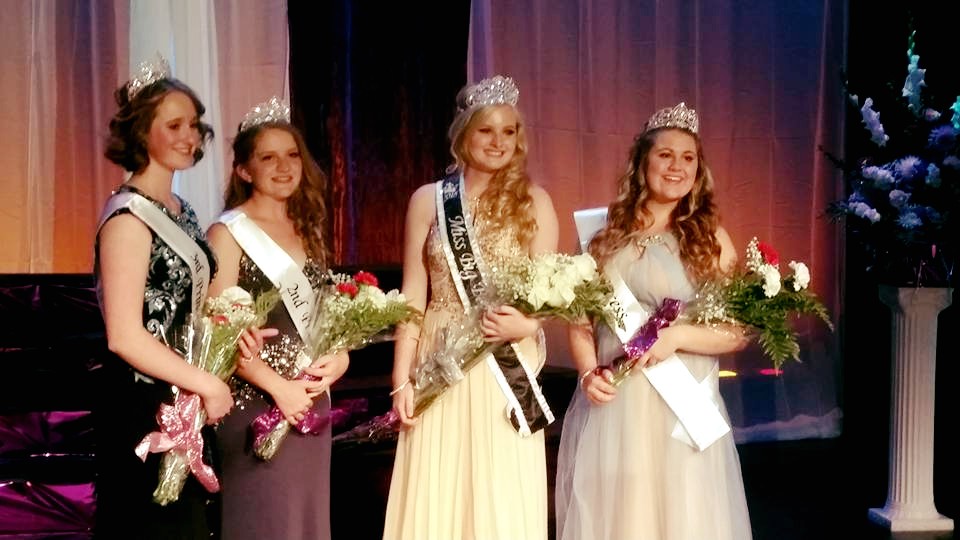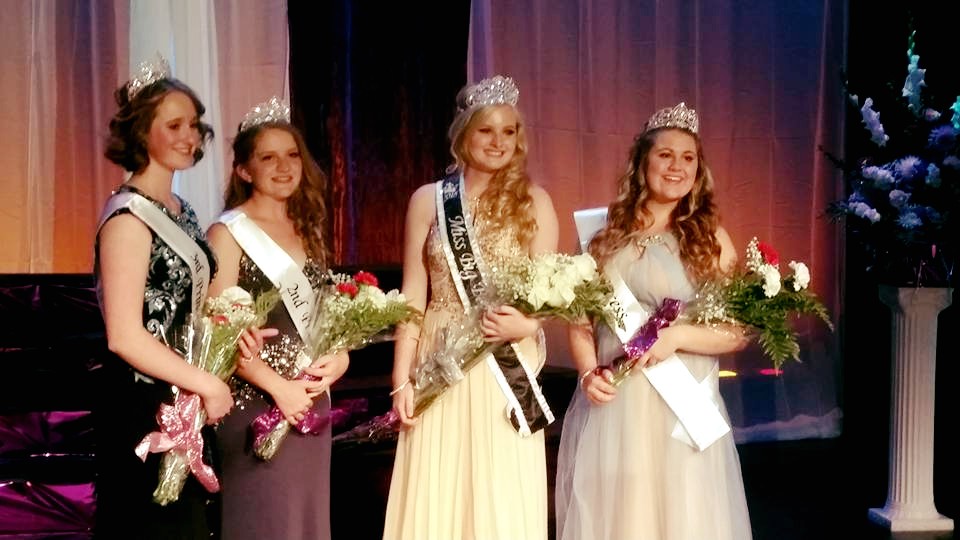 Big Bear, CA October 18, 2015 – Last night, October 17 at the Performing Arts Center in Big Bear Lake, Brandy Murphy was crowned Miss Big Bear 2016.   She and seven other contestants including  Ellie Dawson, Dalaney Doyle, Amanda Egerer, Kirsten Ellsworth, Cassidy Hunter, Daniel Kunz, and Ana Perez vied for the crown by participating in the pageant.
The pageant received new directors this year, mother and daughter team,   Linda and Lucinda Pyles .  The theme chosen was "Reflections" and included an evening gown portion, a question and answer section, an excellently choreographed opening dance number by past contestant Emily Ploense, and local entertainment by Serena Saunders accompanied by Mike Cross.
The Miss Big Bear pageant always grants the winners college scholarship money.  This year, first runner up went to Amanda Egerer, second runner up is Dalaney Doyle, and third runner up went to Ellie Dawson.  Brandy Murphy says "Winning Miss Big Bear is an indescribable feeling. It's a blessed, touching moment, and I'm happy I was able to share my experience with the beautiful girls who participated this year. I'm planning on putting the scholarship money towards University of San Francisco, where I will be studying Fine Art and Art History."
Be on the lookout in the year to come as Miss Big Bear, Brandy Murphy, and her court make many appearances at upcoming Big Bear Events.