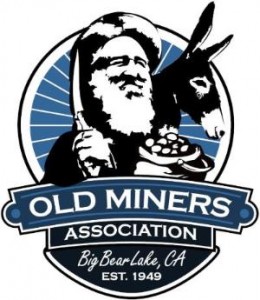 Big Bear Lake, CA, November 16, 2013 – The Old Miners Association (OMA) is holding their Annual Membership Meeting & Volunteer Appreciation Open House on November 18 at 40877 Stone in the Village (corner of Stone Road and Knickerbocker Road).
If you're a new or renewing member, a sponsor or a volunteer, you're welcome to attend with a guest.
The Annual Meeting & Election of Officers will run from 3:00 – 4:00 p.m., then from 4:00 – 7:00, volunteers can enjoy gift bags, hot dogs and hayrides courtesy of Stagecoach Lines & Duke Michaels.
This is also a chance to get a preview of OMA's new Mission & 2020 Vision Statement, sign up for 2014 OMA Membership, and to sign up to volunteer for 2014 Old Miners Days.
RSVP at bigbearoldminersdays@gmail.com, on the Old Miners Association Facebook page or by phone at 909.584.5949.