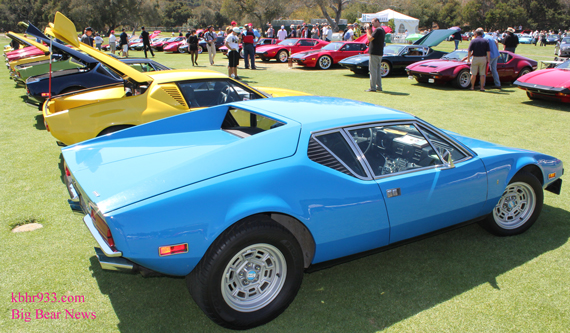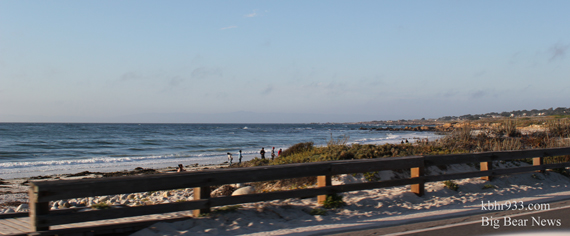 Monterey Peninsula, CA – Big Bear Lake, CA, August 22, 2012 – The Rolex Monterey Motorsports Reunion attracted over 30,000 spectators and is crowned as it is the biggest and best vintage event of the year attracting over 550 race cars.
 In celebration of Carroll Shelby's life the Mazda Raceway at Laguna Seca managed to attract greatest gathering of Cobras for a once in a lifetime thrilling race.  Tom Sakai of Big Bear City in one of the GT classes finished 13th scoring the second fastest Sunbeam Tiger time.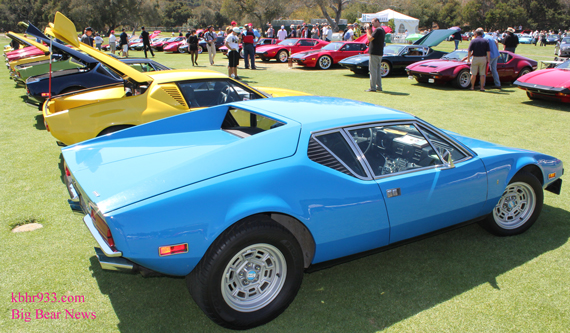 Ray Bowling of Big Bear showed two rare Bizzarrini's at the Quail Automobile Lifestyle Gathering.
The Concorso Italiano attracted thousands to experience "the good life" and everything in Italian motoring on the Laguna Seca Golf Ranch.
As entertaining as any car show are the many auctions highlighted by a record 230 million in total sales.  Mecum's high sale was a Porsche 917 at 5.8 million. Gooding was the top dog with a Mercedes and Ferrari each individually selling for over 11 million. RM sold the GT40 camera car from movie Le Mans for a record 10 million.
Russo and Steele brought in over 8 million in sales averaging $56,000 per car.  Experts say that people continue to invest in collector cars as hedge against most other investments.  As they say right now a Ford Mustang GT is a lot more rewarding than Ford stock.
The Concours d'Elegance at Pebble Beach on Sunday drew tens of thousands to the 18th green to experience perfection on wheels.  Cars from 33 states and 15 countries were on hand to compete for top spot in the most prestigious auto showing.  The Best of Show award went to a 1927 Mercedes Benz 680S Cabriolet.


It was another year marking record sales and record attendance, this trend seems to continue regardless of the economy. It's the third week in August following our own Fun Run Big Bear Car Show.
[audio:https://kbhr933.com/wp-content/uploads/KBHR-MotorSports-8-21-12.mp3|titles=KBHR MotorSports 8-21-12]