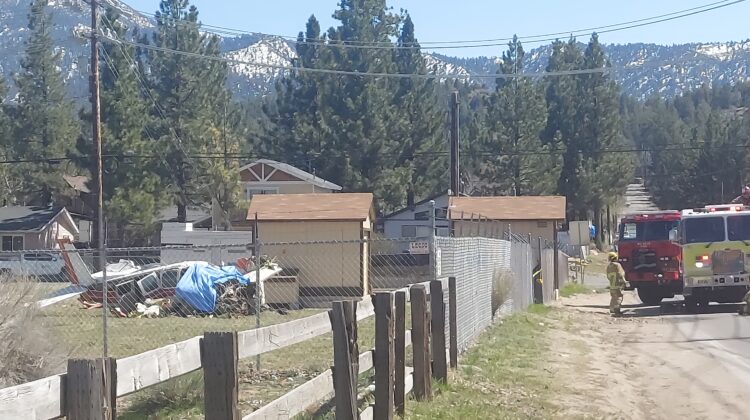 Big Bear City, CA – KBHR Big Bear News –
UPDATE, May 3rd: Media outlets are reporting the identification of the three victims who died in Monday's airplane crash in Big Bear City. Stormie Seibold of Temecula, 60-years old, was the owner of the single engine Beechcraft A36, along with additional passengers Jimmy Fitzpatrick of Perris, 62-years old, and Robert Carty of Lake Havasu, Arizona, 79-years old.
UPDATE: Big Bear Fire Department's Facebook page is reporting that three people perished in the airplane which crashed at 2:00 PM today. The plane crashed in a large vacant lot owned by the CSD, with water well houses upon it. There is no damage to the well houses themselves. Representatives from NTSB and FAA are in route to investigate the incident
At 205 pm today 5/1/2023 a plane crash was reported in Big Bear City in a field near East Maltby and Paradise Way. Fire and Sheriff's personnel responded along with Big Bear City Airport personnel. There are no further details to report at this time.