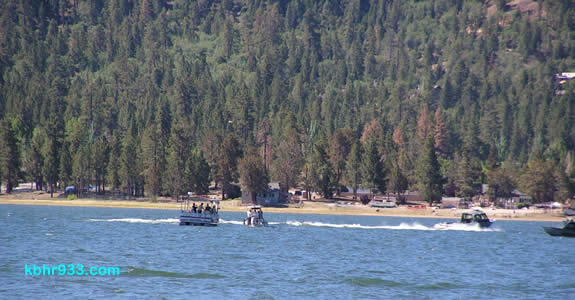 Breaking News as of 9:15am: Police activity is taking place on Big Bear Lake this morning (July 9) as, just before 9am, a paddleboat company called to report that they had seen a body in the lake, about mid-lake and in close proximity to the observatory. The San Bernardino County Sheriff's Department is on scene, with a crew that will include a helicopter and dive team and assistance from the Big Bear Municipal Water District; the County coroner is also en route. A perimeter has been established in the recovery area on Big Bear Lake to allow ample room for the recovery effort, which could take much of the day. Positive identification of the body will be issued by the San Bernardino County Coroner's Office, once the family of the deceased is notified. It is presumed that this body is that of the 33-year-old Alhambra man who drowned while swimming on Friday afternoon, July 3, though, again, no confirmation of this has yet been issued. (For background on the July 3 incident, see our stories posted July 3 and July 5.)
Update as of 10:30am: The recovery effort was successful. More details to come, as they become available.
Update: By 10am, the body had been recovered and was transported via pontoon boat to MWD headquarters on the south shore. The County coroner arrived on scene by about 10:15am. The body will be taken to the coroner's office in San Bernardino for positive identification, after which time next of kin will be notified. The body was recovered where the drowning incident occurred six days ago near Big Bear Shores RV Park, who today provided coffee to rescue crews stationed off their shoreline.
Update: Just before noon, the body was transported from MWD to the County coroner's office in San Bernardino. The pontoon boat used for lake transport this morning is the new boat belonging to County Fire's station #49 in Fawnskin. Additional reports suggest that the initial call was made by an individual on a jet ski, who saw a body floating face down on Big Bear Lake.