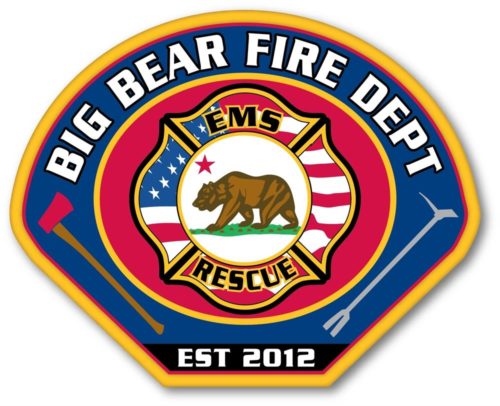 BIG BEAR, CA – February 24, 2023 – With the potential for this storm to bring snow measured in "feet"
rather than "inches", your Big Bear Fire Department has been working to be proactive by taking various
measures to protect and support the community. A request has been made, and approved for Hand
Crews from Cal Fire CDC to come up and assist Big Bear Fire Department with various snow removal
and other preparations throughout the City of Big Bear Lake and Big Bear City communities. Big Bear
Fire Department has also secured through the State Office of Emergency Services, a "Pre-Position" of
additional personnel to be staffed at our local stations, comprised of Big Bear Fire Department
firefighters. These firefighters will staff one additional 911 response unit as well as the department's
Snow-Cat. With these additional units staffed and ready, the Big Bear Fire Department is better
prepared to address the potential challenges that come with a storm of this magnitude. These additional
firefighter positions will be reassessed on Sunday morning, as the reports indicate the storm's passage in
the overnight hours of Saturday to Sunday. Additional management action decisions will be based on
actual community impacts that are experienced through the duration of this storm.
With storms like this, the department asks the community to assist in keeping fire hydrants clear of
snow. In the event of a fire, it is imperative that the fire department gain access to a fire hydrant water
supply as quickly as possible to prevent the loss of life and property. Residents and business owners can
adopt a hydrant to make sure that the hydrant is easily accessible throughout the year. To adopt a
hydrant, visit our website at www.bigbearfire.org.
The Big Bear Fire Department would like to thank the community for hosting the Cal Fire Hand-crews
with lodging and food. This generosity is the cornerstone of what this community has always done, and
continues to do, by showing a true desire to help in times of need.