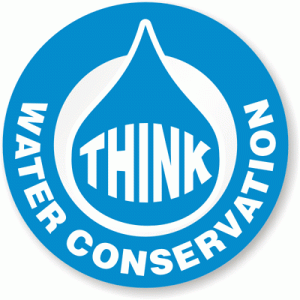 Big Bear CA, December 12th, 2015 -UPDATE, December 13th, 11:00am – The California drought has had a major impact on all of our lives, and the Big Bear Lake Department of Water Conservation is reminding residents and visitors alike to do their part and take some simple steps to preserve this precious resource.  In other words, please, Don't Tap Out When It Comes To Water Conservation!
Here are a few simple things we can all do:
First; Look for leaks! Checking pressurized water systems such as faucets, toilets, irrigation systems, washing machines and dishwashers can save you money.
Then; Time your shower! Get a free 5-minute shower timer at our offices on Garstin Drive.
Next; Winterize! Insulate exposed pipes and irrigation systems (which must be shut off until at least April 1st) or, remove the old system and replace your lawn in exchange for a turf buyback. Pre-inspection is required.
And; Upgrade! WaterSense models of plumbing and appliances are available, and you can get a $100 rebate!
Part Two:
Water Conservation and Consequences
Residents and visitors to the City of Big Bear Lake are increasingly aware of the need for water conservation measures, and while efforts like winterizing, WaterSense appliance upgrades and proper maintenance are underway, California is warning of the risk of financial penalties for non-compliance.
If the City fails to meet it's 16% water conservation target by February 2016, here's what can happen;
The State Water Resources Control Board may initiate formal measures, including increased costs to the taxpayers for surveillance and enforcement.  Imposing fines for water waste or violation of conservation requirements; Finding and repairing system leaks; Reviewing water meter data to identify high water users for targeted outreach.
Remembering to reduce the number of days and total run times that outdoor irrigation is allowed; Reminding neighbors that outdoor irrigation is prohibited during and 48 hours following rainfall; and Focusing on ways to conserve indoors will help us meet our required water conservation target.
Please Contact The City of Big Bear Lake, Department of Water, for more information.