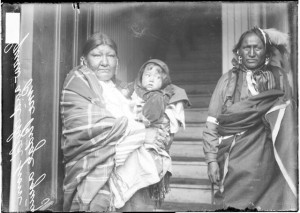 San Bernardino County, CA, November 12, 2013 – The ancestry and traditions of American Indians have been celebrated nationally every year since 1994. In support, the San Bernardino County Board of Supervisors has passed a proclamation recognizing November as Native American Heritage Month.
Supervisor James Ramos said he was proud that the County "is a leader in recognizing and honoring the significant contributions Native Americans have made to the nation."
Those contributions include developing unbreakable codes during the world wars to communicate military messages, a life-saving practice that was explored in the movies Windtalkers and The Code Talkers: A Secret Code of Honor.
Locally, the Big Bear Valley Historical Society has information on Native Americans, both online and in their bookstore as well, with titles like Big Bear Yesterday and Indians of the Big Bear Valley.