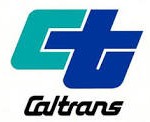 Fawnskin, CA, August 15, 2016 – The California Department of Transportation is cleaning drains, reestablishing flow in roadside culverts and grading shoulders this week at two locations on State Route 38 near Fawnskin.
On Tuesday, August 16, Caltrans will be cleaning drains and culverts, as well as grading the shoulders near North Shore Landing. On Wednesday, August 17, they will be working near the Discovery Center. One way traffic control will be in effect between 9 am and 3 pm on both days. Anticipate minor delays. Advisory signs have been posted in advance to alert drivers.
Caltrans thanks you for your patience as they work to improve your commute.