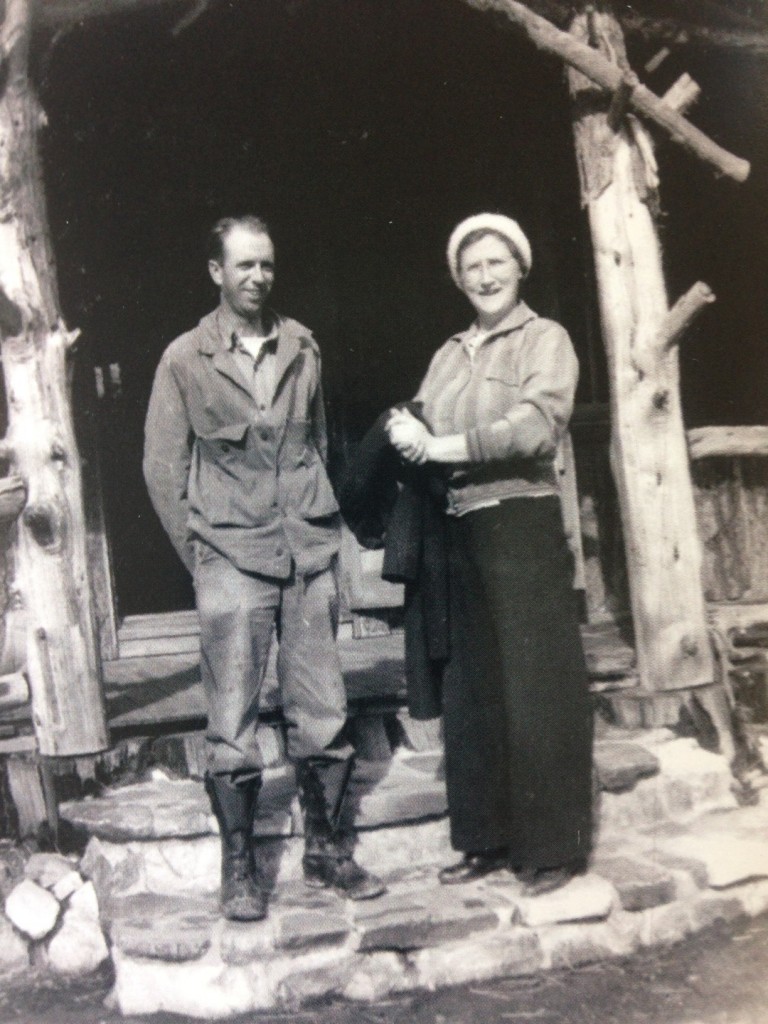 Big Bear Lake, CA, September 20, 2014 – Big Bear Lake offers the opportunity for every imaginable water sport activity, from quiet kayak outings to high-adrenaline wakeboarding. And one of the busiest hubs for watercraft is Holloway's Marina, celebrating its 100th anniversary this year.
It started with a nurseryman from Corona. Charles Holloway loved to fish, so in 1914, he hauled boat parts up the old Clark Grade to assemble them in Big Bear Lake, and he was approached by someone wanting to rent it before he even got it in the water. Charles knew he was onto something. He built a camp with 16 cabins, 30 rental boats, a general store and a barbershop.
In 1930, his daughter Frances moved up to help run the business. In 1939, a Holloway's employee named Homer bought the landing and married Frances a year later. He became a director for the Chamber of Commerce and the wastewater agency. Charles retired to a stone house in Lucerne Valley that still stands today.
In 1971, two couples — Marge and Don Hafen and Betty (Marge's sister) and Bruce Turner — bought the property from the Moores, ending a 57-year era. The Hafen/Turner family expanded the business a few years later with the purchase of three additional acres of land. Loren Hafen currently runs the family business with his brother and cousins, and says the the Hafen/Turner operation started their new chapter by developing a first-class marina and RV park that now has 10 acres of land, over 350 boat slips and moorings, 116 full hookup RV sties, two convenience stores and more.
Located in a quiet neighborhood on Metcalf Bay, the marina is home to the Pirate Ship, made famous in the 1981 film Time Bandit. Building the ship was a long-term project by a father and son, who worked on it in their back yard over several years in the 1960s and '70s. It's a 1/3rd-scale replica of a Spanish Galleon, and after its movie debut, it eventually made its way a berth at Holloway's, where it now sets sail daily for lake tours.
Between April and October, the staff keeps busy renting out the largest fleet of personal watercraft on the lake, including 10 horsepower boats, stand-up paddleboards and jet skis.